This page was last updated: April 19, 2018
Payments can be made in the following forms:  Cashiers check, postal money orders, wire transfers, Wal-Mart money grams, or PayPal (a 4.9% fee will be added to the total for this option).  PayPal payments can be made to my account at sherryp11@att.net

We do not accept personal checks.

 ***ALL DEPOSITS MADE ON A PUPPY ARE NON-REFUNDABLE! THEY GO TOWARDS THE PRICE OF THE PUPPY.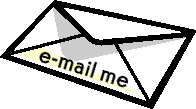 SHIPPING IS FLAT FEE OF $400.00. INCLUDES FLIGHT, VET CHECK, HEALTH CERTIFICATE,SHOTS, CRATE, FOOD AND TOY. ALL PUPPIES ARE MICROCHIPPED! ARE LOVED ON DAILY!



I BREED 2 FEMALES AND HAVE 2-3 LITTERS A YEAR! GUARANTEED A HEALTHY PUPPY!!  ALL RAISED INDOORS!

DAD** AKC MERLE**    TIAN

https://marketplace.akc.org/sherry-percifield-48955

MY ADORABLE 2 AKC POM FEMALES THAT ARE MY ONLY BREEDERS. SWEET GIRLS! TINY 4 1/2 LBS. KIWI AND KOMOKO. KIWI IS A LITTLE SMALLER.

AKC REGISTRY. DEW-CLAWED. PRICES DEPEND ON COLOR AND SIZE. $1800-$3000.

DEPOSITS (NON REFUNDABLE). PAYMENT PLANS WELCOME!

PUPPIES BORN! 1 FEMALE 3 MALES! MARCH 17TH.2018! KOMOKO AND TIAN

KOMOKO DUE FOR PUPPIES MARCH.17TH! PLEASE CHECK BACK!

MERLE POMERANIANS FOR SALE!! 3 MALES ONE FEMALE!