This page was last updated: June 12, 2019
Payments can be made in the following forms:  Cashiers check, postal money orders, wire transfers, Wal-Mart money grams, or PayPal (a 4.9% fee will be added to the total for this option).  PayPal payments can be made to my account at sherry11p@att.net

We do not accept personal checks.

 ***ALL DEPOSITS MADE ON A PUPPY ARE NON-REFUNDABLE! THEY GO TOWARDS THE PRICE OF THE PUPPY.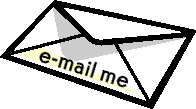 SHIPPING RANGE S450 AND UP, DEPENDING HOW WE SHIP. INCLUDES FLIGHT, VET CHECK, HEALTH CERTIFICATE,SHOTS, CRATE, FOOD AND TOY. ALL PUPPIES ARE MICROCHIPPED! ARE LOVED ON DAILY!



I BREED 3 FEMALES AND HAVE 2-3 LITTERS A YEAR! GUARANTEED A HEALTHY PUPPY!!  ALL RAISED INDOORS!

DAD** AKC MERLE**    TIAN

https://marketplace.akc.org/sherry-percifield-48955

MY ADORABLE 2 AKC POM FEMALES THAT ARE MY ONLY BREEDERS. SWEET GIRLS! TINY 4 1/2 LBS. KIWI AND KOMOKO. KIWI IS A LITTLE SMALLER.

THESE ARE ALL SOLD. LAST YEARS LITTERS! LOOK ABOVE FOR ONES FOR SALE!

KIWI ONE OF MY FEMALE BREEDERS.

FEMALE PHANTOM MERLE. 1 BLUE EYE. CREAM/WHITE $1950.00

KENZA ONE OF MY BREEDING AKC FEMALES.

NOT FOR SALE!  AKC AND RUSSIA LINES.